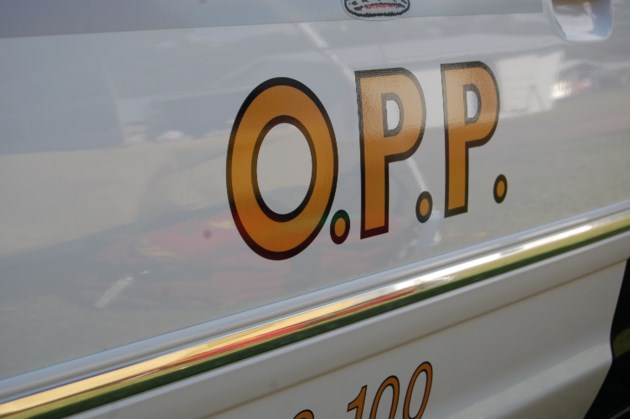 GREENSTONE – The Greenstone Ontario Provincial Police (OPP) has responded to concerns from the community regarding local snowmobilers. Our trained motorized snow vehicle officers have been patrolling trails, enforcing laws, and promoting safety. The Ministry of Transportation report that every winter about 30 people are killed and another 1,126 are injured while snowmobiling in Ontario.
The Greenstone OPP will continue patrolling the trails of Greenstone and want to remind riders to stay safe and obey the law. These tips will help make you ride safe and avoid charges:
Obey speed limits and road/trail signs and always drive within your ability. Reduce your speed when driving at night and watch out for fences, guide wires and other objects that are more difficult to spot at night.
Avoid driving on frozen lakes and rivers. If it can't be avoided, check ice conditions beforehand. Wear a buoyant snowmobile suit. Carry ice picks and make sure they are accessible.
Tell someone of your outing; including where you are going, the route, description of your snowmobile and your expected time of return.
Never travel alone… always with a friend. Always be prepared for the unexpected. Carry a fully charged cell phone if available.
Never drive impaired. Alcohol, illegal drugs, even prescription and some over-the-counter drugs can slow your reaction time and affect your ability to make good decisions.
If convicted of impaired driving on a snowmobile, you will lose your driving privileges for all types of vehicles, including motor vehicles, commercial vehicles and motorcycles.
Use appropriate hand signals when driving with others before stopping, slowing down or turning. Exercise caution on corners and hills, and always remain on the right-hand side of the trail.
Never ride on private property without permission of the landowner.
Snowmobile operators are obligated to carry documents with them when operating a motorized snow vehicle.
A valid driver's licence or motorized snow vehicle operator's licence,
Evidence of the vehicle's registration
Proof of insurance – the vehicle must be insured under a motor vehicle liability policy under the Insurance Act
To operate a motorized snow vehicle along a highway a person must be 16 years old and have a valid driver's license or a motorized snow vehicle operator's license.
To operate motorized snow vehicle upon a trail, the person must have reached twelve years old and have a motorized snow vehicle operator's license.
If you choose to operate your motorized snow vehicle on property without the owner's permission you could face charges under the Trespass to Property Act as well as Criminal Code charges if you cause damage to that property.
For further information on safe snowmobiling and trails in Ontario please see the Ontario Federation of Snowmobile Clubs (OFSC) at www.ofsc.on.ca
Article Source: TB News Watch